Blog
The Yacht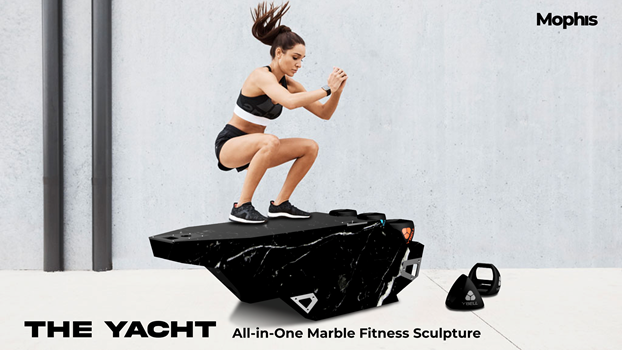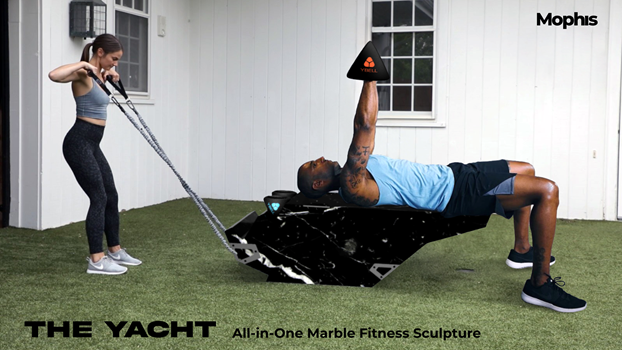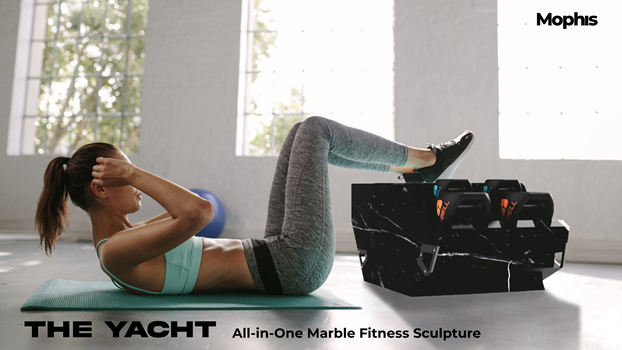 The Yacht is a funcional marble sculpture designed and developed by Vasco Machado for Mophis Ltd.
It is a project that emerged a few years ago and was 'in the drawer' until 2020, the year in which the Covi-19 pandemic emerged.
The limitations of movement and interpersonal contacts that Covid-19 brought to people and society made the development of The Yacht project take shape. Its purpose is to allow users to use it individually or together with their closest family or friends. Thus enabling access to a versatile training tool and studied with training plans for carrying out exercises in the safety of our homes.
The training sculpture The Yacht is an innovative and pioneering project, which until today is not known for precedent in the market. It is born form the combination of technical knowledge in natural stone, a taste for training and a passion for the aesthetic side of things.
The Yacht is a design piece made of solid marble and with aluminium accessories, which has a technical function of physical training with a variety of exercises that let you to work your whole body, developed by qualified professionals.
The use of The Yacht sculpture enables a complete workout with or without tools. It's designed with attractive bespoke fittings to accommodate Weights (Ybells), Resistance Bands with seven practical tie points and the Battle Rope inspired from the stunning yachts deck cleats.
The sculpture can be set indoors or outdoors, near the pool of your house, in the garden of the hotel or at the club you frequent. The Yacht was conceived to allow the use of small groups up to 4 people simultaneously and in a circuit.